The Importance and Impact of Iowa's Legislative Black Caucus
As I reported earlier, the Iowa Black Legislative Caucus was formed in 2018.  We saw a need to look at the plight of African Americans in the State and propose legislation that would improve the quality of life of our people.  
It has been difficult to pass good legislation for our cause since we started, because Republicans have not seen the need to address the urgency of legislation.  To quite the contrary, Republicans have passed voter suppression legislation, banned teaching about critical race theory and tried to ban the 1619 Project.  They have also refused to pass the Crown Act and every other bill that specifically deals with racial equality for black people.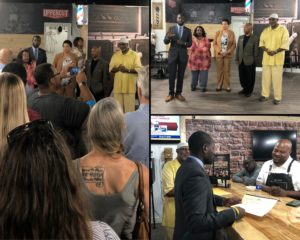 As black legislators we want to promote the state as welcoming and diverse.  Many polls currently list Iowa being in the top 5 of negative places to live if you are black.  Our Black Caucus wants to change that, but it will take time, newer, more open minded and diverse legislators and good bills that will change the total landscape in Iowa.  
As the current Chair of the Black Caucus, my goal is to be steadfast in supporting the needs of not only African Americans, but all people of color.  Therefore, we will boldly address discrimination, bigotry and bias in all bills that these concepts are reflected.  We will also support families, the workforce and all organizations in overcoming their struggle for equality
Copy Link
Link was copied