Reflections from an educator and diversity instructor
All School Districts across the country need a diversity specialist.  I am following the story of the opening for a diversity specialist in Ankeny, Iowa and the controversy over the superintendent's halt of that hiring.  As a former high School teacher and a current diversity trainer with Heartland AEA in Johnston for 43 years, I firsthand KNOW THE NEED!  
Here in Iowa, we definitely are becoming more diverse.  Unfortunately, our rate of inclusivity in our population is not parallel to our understanding and acceptance of the cultures that surround us on a daily basis.  This fact often has a negative impact on our students.  Students of color still frequently suffer abuse of name calling, laughter and other forms of hostility as they try to maintain a healthy, enjoyable k-12 career.  I started teaching high school in 1971, and when I retired in 2011, I was still hearing the same types of complaints about discrimination from students that I'd witnessed throughout my 40 years as an educator.  
I began to create diversity classes for educators to try to bridge this gap, but now in 2022 we still have a LONG WAY TO GO.
Good teachers are hungry for ideas to create a welcoming classroom for their students and this is encouraging, but here are too many administrators and teachers who have NO CLUE about how to encourage and support all the students they currently encounter in our schools.  This is why a diversity specialist in not only Ankeny, but in every school district, is needed.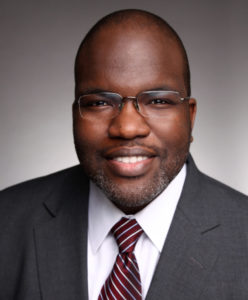 I hope and pray that Erick Pratt, Ankeny school superintendent, will follow through with the recommendation and subsequent hiring of a diversity specialist in May, when he "plans to be able to give the district a detailed look at Ankeny's demographics and culture, and a better idea of how to support its rapidly diversifying student's population".  This issue will not go away without it.  
Photo of Superintendent Pratt taken from Ankeny Schools' website.
Copy Link
Link was copied