The Big House
In the early 1950's, I lived at 903 16th Street in Des Moines.  The house and all the surrounding properties were demolished years ago, and currently Edmunds Fine Arts Academy occupies that space.   Across the street was a large house that my mom called "a rooming house", but because I was so young, I always called it "the Big House".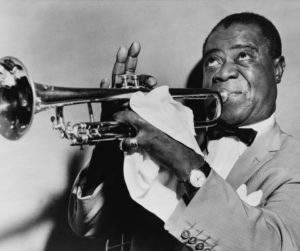 On certain weekend, during the year, well known celebrities rented rooms there while in Des Moines, performing downtown at KRNT thereafter.  KRNT was a major performing arts theater that preceded the Civic Center.  It's history dates from 1925-1972. 
KRNT Theater
When black artists came to town to perform at the KRNT they were denied staying at one of the hotels downtown because of the color of their skin.  The "Big House" was black owned and close to downtown so they rented rooms there.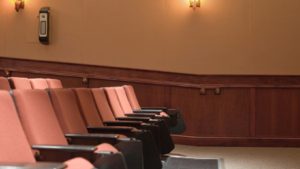 On Friday night in 1952 (age 5) I decided to run, past my parents, out the front door to meet the yellow cab parked in front of my house, escorting celebrities, whom had just completed their performance at KRNT.  I ran up to the cab and stuck my little head all the way inside the rolled down window.  I looked close into the faces of Nat King Cole and Eartha Kit.  He was paying the cab driver and she was holding a lap size suitcase.  His skin was dark brown and very smooth, and she looked younger and more beautiful than she looked on TV.  
As I took all of this in, my father grabbed me and carried me back inside.  He yelled and scolded me for running out like that close to midnight.  I wasn't a bit intimidated because I had just seen Nat King Cole and Eartha Kitt up close and personal.  How many kids my age could brag about something like that?!  
History Comes Around
A few years ago, when I saw the movie "Green Book", it all resonated with me.  The movie is based on the Negro Motorist Greenbook, a mid 20th century guide for black people, listing available housing in areas where discrimination prevented them from staying in white owned hotels and motels across the country.  I bet "the Big House" was listed in that guide! 
Photos courtesy of CanvaPro®
Copy Link
Link was copied