Tragedy Strikes at Home
The following is my tribute to the school I love so dearly, the place where I spent the majority of my life, the school that is naming their newly renovated theater after me…Dear ole East High.
Just Another Day in America
I woke up that morning and it seemed like it was going to be just like any other day.  I arrived at the capitol and went about my normal daily duties, not realizing what was to come.  Democratic caucus was called about 1:30 and I sat very attentively, listening to the explanations of all the bills we would debate that day and the next. 
Time Stands Still
Then it happened:
Our Majority leader announced exactly at 2:50 that there had been a shooting down the street at Des Moines East High School. 
Suddenly everything moved in slow motion for me as she continued to say that: "three victims were in critical condition".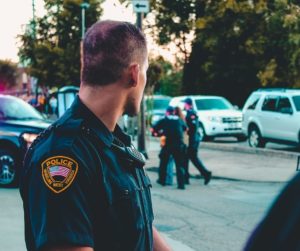 And there it was.  An event I had feared would eventually happen for a long time.  
What is the answer?  How could this have been prevented?  Better gun laws?  Better parenting?  More community resources?   Christianity?  What???…..
Moving Forward
Now as I reflect back on that day, I know that we can do better!   East High is a community of students, teachers, administrators, and families who love and support the education endeavors on which East High was founded.  We must come together, dialogue and find ways of helping this beautiful collaboration of people to mourn, to heal, to grow stronger and to move forward with lessons learned from this horrific tragedy!!!   
All photos courtesy of CanvaPro®
Copy Link
Link was copied