It Takes All Sorts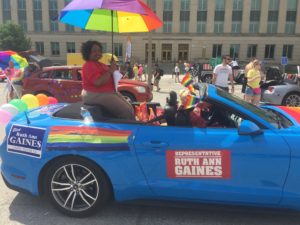 As I have walked my road in life, I have encountered many different types of people. They have come from a variety of cultures, communities, ages, and professions. This has helped me become more understanding and appreciating of the diverse world in which we live. That why, with my background and experience with people, I am appalled and deeply troubled about the "Don't Say Gay" bill. 
Background
Florida's House Bill 1557, signed into law on Monday, March 29, 2022 by Governor Ron DeSantis, is discriminatory against members of the LGBTQIA+ community. One of the key provisions in the bill prohibits classroom instruction by school personal or third parties on sexual orientation or gender identity in kindergarten through third grade.  And it could limit the teaching of these topics in higher grades in the manner that is "age appropriate or developmentally appropriate" according to state standards. 
Gaines Reflects
It is difficult for me to understand the amount of anti-gray legislation that is being passed in legislatures around this  country and right here in Iowa!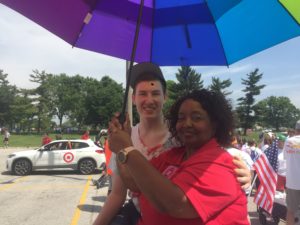 As a teacher, many LGBTQIA+ students confide in me, as a person they respect and trust. I cherish these moments and am forever grateful to the students who felt close to me as an adult professional. If I were in the classroom today, even here in Iowa, I would be apprehensive of the pushback if any of my administrators found out that I was having these confidential talks with students. 
I SUPPORT THE LGBTQIA+ COMMUNITY IN THIS CHALLANGING TIMES. 
As a legislator, I will continue to fight for equality for all and try to recognize that not all my peers did not have the luxury of celebrating diversity that I have been privileged to experience. 
All God's children have the right to life, liberty and the pursuit of happiness, and this truth can never be denied. 
Copy Link
Link was copied