An ordinary, Sunday award show
I must admit that the Academy Awards is one of the highlights of early Spring for me.  My background is in the Dramatic Arts and I love movies, so since my son was elementary school age, we have routinely watched the Awards each year.  
Last Sunday night we sat down as usual to watch the event.  We both were anticipating the Award for Best Actor going to Will Smith…but there is no way we could have anticipated what came about approximately 43 minutes before that announcement of Will Smith's big award.  
I have listened to most of the news media broadcasts about the reaction to Will Smith slapping Chris Rock on stage, and I have talked to many friends and peers who have shared their reactions.  
Reflection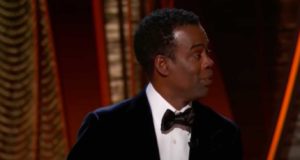 As an older African American, I am embarrassed.  We have worked for centuries to achieve equality and fought the Academy over decades to make sure that diversity was celebrated among the list of honorees.   
To witness one black actor insult another publicly in that manner, says that what we have struggled to achieve could be momentarily forgotten.  Unfortunately, more than a few members of the majority race will only see color when assessing the incident, and use it as an excuse to further the cause of supporting a lily-white Academy Awards.  
Of course, I realize that the slap had nothing to do with the race of the individuals involved; that it was a personal rift between two individuals.  However, our struggle for diverse representation in all walks of life is ongoing and until we can be confident that it is achieved, we African Americans must always be aware of the fact that if we act negatively at a very prestigious event like the Academy Awards, we risk the chance of losing racial gains in that very place.  
Screenshots taken from the Academy Awards
Copy Link
Link was copied