More Needs to be Done to Help Struggling Iowans
May is Mental Health Awareness Month and more Americans are struggling with their mental health than ever before. The ongoing pandemic, isolation, and limited access to mental health providers have caused Iowans to struggle to get the help they need for their mental health issues.
Iowa Mental Health Issues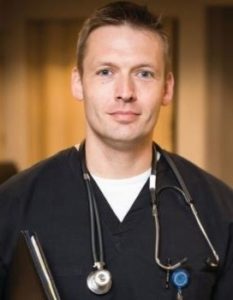 Ben Hanson is a nurse who lives in North East Iowa and works at the Mayo Clinic in Minnesota with psychiatric patients on a special, hybrid-healthcare floor. Before working in healthcare, Hanson enlisted in the Navy as a ship-board firefighter and security officer. After his service ended, Hanson planned to go back to school, but felt the pull of service again.
So, he joined the Iowa Army National Guard, where he served as a Sergeant in Iraq and was trained to be an EMT. For the next ten years, Hanson served as a Linn County Sheriff's Deputy. During his time, he helped create the Linn County Honor Guard, but after a decade with the Sheriff's office, realized he wanted to do something different.
"When I was in law enforcement, we would see a lot of the same people coming into our correctional center. A good share were mental health patients, and they've done something to land in jail, but they weren't really criminals, they were mental health patients that didn't have medications, or didn't have resources," said Hanson. "And we see them come into the Correctional Center, have an opportunity to be on their medications really kind of get themselves stable, then they would leave and lose access to those medications. And we would see them again very soon."
Iowa has consistently been in the bottom of the rankings nationally for mental healthcare and in-patient psychiatric care. In 2021, 42% of Iowans struggled with mental health issues, and over half of those people reported struggling to access mental health care. Because of this, many Iowans struggling with chronic mental health issues end up in our prison system rather than a hospital.
"It comes down to money. There's just not as much money in mental health history as other aspects of health care," said Hanson. 
And while one in five American adults struggle with mental illness, one in four adults with serious mental illness will be arrested in their lifetime. Data also shows that 40% of adults in jail or prison have a mental illness.
Veterans mental health statistics
Hanson, a veteran, said that part of his motivation to work in mental health care was because of his time in the Iraq. He said both he, and other service members, faced mental health challenges after leaving the military, but that services were hard to access.
"There's very few resources, even for people that are in combat," said Hanson. "There's more resources for them, but it's still a struggle. So, for people in the civilian sector, it's really a struggle to access mental health." 
Veterans face mental health issues at a higher rate than civilians, and may have more barriers to accessing care than the public. Studies show that lack of access to mental health care is creating ongoing struggles for veterans as the US Department of Defense and Department of Veterans Affairs are trying to keep up with the need for mental health specialists.
One obstacle veterans face is the stigma around mental health and fear of judgment for seeking help. Many veterans could be fighting Post-Traumatic Stress Disorder (PTSD), depression, or traumatic brain injuries (TBI), which escalates their own internal crises. But, out of fear of r being viewed as weak or "unmanly," many veterans choose to not seek help for their conditions.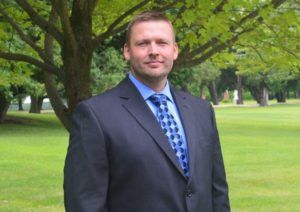 "There's a stigma around mental health. If somebody has a heart condition, or if they have cancer, or diabetes, or something, you can go in and get treated for it right away," said Hanson. "That's difficult to do with mental health, there's a lot more things we have to navigate to get treatment."
Over 20% of veterans have a TBI, and almost a quarter of all veterans have PTSD, compared to six percent of the general population. Iowa veterans have to drive almost an hour on average to access VA hospital care.
Mental Health Issues in Children
Children in Iowa are struggling with mental health issues too. Why kids are struggling – pandemic, isolation, uncertainty in the world.
Nearly 40,000 students in Iowa reported having depression in 2021, and almost 60% of them also reported not receiving medical care for their mental health. And while 40% of adults in prison have some kind of mental illness, that number is closer to 70% for youth in juvenile correctional facilities. 
"We need our elected leaders to do more to help Iowans wrestling with their mental health," said Matt Sinovic, Executive Director of Progress Iowa. "Instead of passing laws that allow large corporations to get away with paying less taxes than the average, hardworking Iowan, Corporate Kim Reynolds should focus on providing mental health care, treatment, and support to struggling Iowans who need it."
Untreated mental health issues in children can have impacts in all areas of their lives; lower academic success rates, behavioral problems at home and in public, and can even increase the risk of interaction between the child and law enforcement.
Mental Health Resources
If you or anyone you know is struggling with mental illness, please reach out for help. Below is a list of free resources for anyone struggling with their mental health right now.
National Suicide Prevention Hotline – 1-800-273-TALK (8255)
Trevor Project Hotline – 866-488-7836, or text "START" to 678-678
National Alliance on Mental Illness Hotline – 1-800-950-NAMI (6264) can be reached Monday through Friday, 10 a.m. – 10 p.m., ET
Northeast Iowa Behavioral Center – 563-382-3649, 319-283-5774, or toll-free, 800-400-8923, or hearing/speech impaired, 711 or 800-735-2942
"No matter what, always remember that you matter, and know that you have value," said Ben Hanson. "There are people out there who care about you whether or not it seems that way. And, know that you matter."
Copy Link
Link was copied