COVID TESTS: PROBLEMS ACROSS RURAL IOWA
COVID tests are scarce as cases stay high after Iowa neared the November 2020 record high level earlier this year. This is happening all while hospitalization rates continue to overwhelm our state's hospital systems.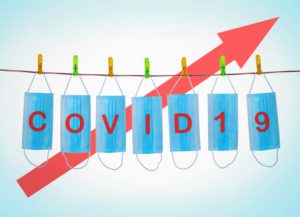 Now, Iowans are continuing to struggle to find COVID-19 tests, and even when they can, there are difficulties dropping off at-home tests or getting timely results, and rural areas are the most affected.
One Iowan shared the problems he faced while trying to find a COVID test and the steps he had to climb to get tested.
Trying to Find a COVID Test in Rural Iowa – A Timeline
Fayette County is a small, rural county not far from the Minnesota border with about 20,000 people. Like many rural Iowa counties, Fayette is seeing their access to healthcare providers and facilities dwindle more and more with each passing year.
Jan 1, 2022
Ben Hanson lives in Fayette County and works as a nurse in southern Minnesota. Like many healthcare professionals, he was exposed to COVID-19 at his job.
Jan 2, 2022
The next day, Ben was showing symptoms of COVID. He decided that it was best for him to get tested before returning to work.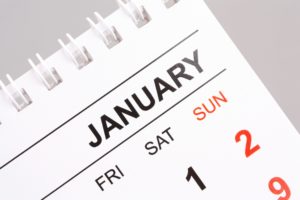 He attempted to schedule a time to pick up a kit from TestIowa, but no sites were open that day or the next.
Jan 3, 2022
Knowing that TestIowa would not be open for another day, Ben called his doctor's office to see if he could request a test. The doctor told him that they have the tests, but that Ben would probably have to pay for it, because some insurance companies won't cover the costs of a test.
Not wanting to pay between $180 and $280 for a COVID test, he remembered that he had a PCR test at home from TestIowa. So, he called his county health department, but there are no locations in Fayette county to drop off PCR tests because TestIowa requires you to send your samples through UPS. Unfortunately, this leaves many Iowans driving long distances to drop off COVID tests.
Jan 4, 2022
Ben had to drive 30 minutes to a neighboring county to drop off his PCR test, missing another day of work to wait for his results.
Jan 5, 2022
The following day, Ben received a text message from TestIowa saying that they had received his PCR test, and results would be coming soon.
Jan 6, 2022
No updates from TestIowa as Ben misses another day of work.
Jan 7, 2022
Results came back negative from his PCR test, but the results took too long to return to Ben. He needed to get another negative test before he was able to return to work, meaning another missed day of work. Not wanting to spend another week trying to get results in Iowa, Ben scheduled an appointment in Minnesota at the Mayo Clinic to get tested.
Jan 8, 2022
The next day, Ben drove 1 hour and 45 minutes to make his 8 A.M. appointment. By 9:15 that morning, Ben had a second negative test and was finally able to return to work the next day.
Rural healthcare providers overwhelmed and underfunded
Ben's story isn't a unique one in our state, and rural Iowans are struggling to stay afloat during the ongoing pandemic. From the closing of rural healthcare centers to the healthcare crisis our state is facing, Governor Reynolds' COVID policies have left Iowans floundering.
Why is it easier for an Iowan to cross state borders and get tested for COVID than it is to have a test delivered to their home?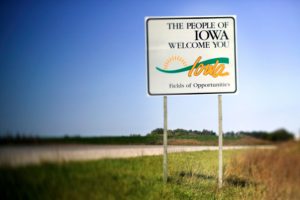 How can we keep our hospitals open when healthcare workers are exposed to COVID everyday, yet are not supplied with proper testing and safety equipment?
The Omicron variant is running rampant throughout the state, and experts are expecting another peak this month. We need leadership in this state that will protect Iowans and help slow this pandemic, not leave them to fight for themselves.
If you have questions or would like to submit a guest article, please email us at Press@ProgressIowa.org.
All images used on this page are courtesy of CanvaPro®
Copy Link
Link was copied