Today is National Hospitality Worker Appreciation Day, and while the headline may trick you into thinking this article is going to address some of the bills that are making Iowa a less welcoming state, i.e. censoring books, jailing teachers, and banning transgender children from playing sports with their friends, we're actually going to look at another crisis hitting one of Iowa's most critical industries: hospitality.
An Industry in Crisis
When the COVID-19 pandemic hit and caused widespread shutdowns around the country, the hospitality industry was one of the most impacted areas economically. Hotels saw unoccupied room numbers soar nearly a quarter of a billion higher than the record numbers set during the 2009 economic crisis. These low numbers resulted in a $16.8 billion tax loss for state and local governments.
Restaurants didn't fare any better in 2020, with over 100,000 restaurants shuttering their windows as the industry sector saw a $240 billion loss across the country.
The part of the industry hit the hardest? The workers. Hotel workers account for over 670,000 of Americans who lost their jobs during 2020. Restaurant workers account for another two and a half million lost jobs that same year.
In Iowa alone, the state and local governments lost nearly $240 million from lost hotel industry tax revenue. However, restaurant owners saw even steeper revenue declines in April of 2020 alone, losing $310 million. 
On top of the millions of dollars in lost revenue for Iowa's state and private hospitality industry, tens of thousands of Iowans lost their jobs at restaurants, bars, and hotels.
Iowa Hospitality Workers Leaving the Profession
Now, as Iowa's economy is rebounding during record economic growth under President Biden, Iowa's restaurants and hotels are struggling to find workers.
Being dubbed as part of the "Great Resignation," a record number of workers are leaving the hospitality industry across the country. 
I had the opportunity to speak with one Iowan who recently left their job as a hospitality worker, and they share their frustrations and struggles with the industry and pandemic today.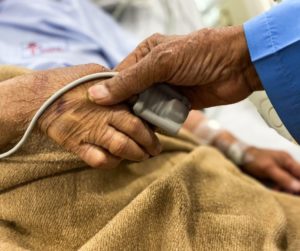 Mason Sealock started work at Western Homes, a senior center in Cedar Falls, Iowa, in early 2021 as a staff member in the Senior Living Dining Services. But quickly, staffing issues became an evident problem.
"From the day I started working for Western Home in the spring of 2021, dining services across the corporate campus were struggling for staff due to COVID concerns," Sealock said.
Throughout the pandemic, the staffing problems at Western Home only worsened. 
"As our staffing problems grew and grew, the existing staff was expected to pick up the slack," Sealock said, "My job as Assistant Dining Manager was set to double in workload without even a whisper of a pay increase."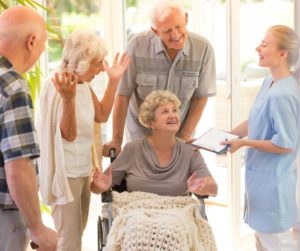 Low-wages and lack of support are some of the top reasons listed for leaving the industry as record numbers of workers leave the hospitality field. This was one of the driving reasons for Mason Sealock to leave the senior center.
"While I loved working with and helping the residents, I could not in good conscience take on more and more responsibility while my mental well-being took a turn for the worse and my pay stagnated at a meager $13.50/hr in a management position," Sealock explained. 
"Until we start paying workers the true cost of their labor, I don't see this issue being resolved."
What's Happening in Iowa Now
Efforts to raise the minimum wage and wages for workers across the state have been consistently met with opposition from Iowa Republican lawmakers. In 2017, then-Governor Branstad signed a law that rolled back county governments' ability to raise the minimum wage above the federal and state minimum $7.25 an hour.
"While the minimum wage sits at starvation levels, healthcare and hospitality workers remain underpaid and undervalued for their hard work," Sealock said.

"Not a single person who works full time – or any person regardless of employment status, to be very honest – should ever have to worry about where their next meal is coming from or if they will be able to support themselves and their families. Least of all those who work hard and put their lives on the line in the midst of a pandemic to fulfill the lives of those in their community," Sealock argued. 
Governor Reynolds and Iowa Republicans will need to change their course and start putting Iowans first if our state is going to overcome the Reynolds workforce crisis.
All photos courtesy of Canva Pro
Copy Link
Link was copied