Celebrating Black History Month in 2022
February is Black History Month in the United States, and it is a time to celebrate the triumphs, history, and perseverance of the Black community.
However, Black History Month hasn't always been a nationally recognized, month-long designation. In the 96 years since its inception, the movement has seen several evolutions.
History
Black History Month started in 1926 as a week-long recognition of the contributions of Black Americans to the country and society. First called "Negro History Week" by historian Dr. Carter G. Woodson, the goal was to promote achievements from the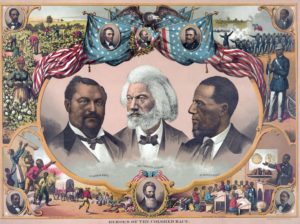 Black community to the public.
He chose to hold the celebration the second week of February to honor President Lincoln and Frederick Douglass' birthdays. In the years that followed, cities, schools, and communities were hosting their own celebrations and recognitions of Black achievement in the United States.
Later, the Civil Rights Movement of the 1950s and 60s created more awareness of Black culture and identity in the United States, and gave more prominence to "Negro History Week." Following that, Kent State University was the first college to celebrate Black History Month in 1970, stretching the week-long recognition across the entire month of February.
In 1976, President Gerald Ford was the first president to recognize February as Black History Month, and every president has done so since.
Later, in 1986, the United States House of Representatives and Senate also voted to designate February as Black History Month.
You can read President Biden and Vice-President Kamala Harris' Black History Month Proclamation at the link here: A Proclamation on National Black History Month, 2022.
Carter G. Woodson
Before he became the "Father of Black History," Carter G. Woodson was born in 1875 and grew up in rural Virginia.

He worked on a farm, as well as various other labor jobs, to help support his family. At a young age, he set off to college. 
Dr. Carter G. Woodson became a historian who received his Bachelors and Masters degrees from the University of Chicago, and later went on to become the second Black man to earn his doctorate from Harvard University.
In 1915, Dr. Woodson founded the organization now known as the Association for the Study of African American Life and History (ASALH). This organization continues his work today by promoting and preserving Black literature, accomplishments, and history.
Annual Black History Month Themes
The Association for the Study of African American Life and History announces annual themes for each Black History Month's celebration. This year's theme: Black Health and Wellness.
This theme is especially potent as we enter into the third year of a global pandemic that has disproportionately affected Black and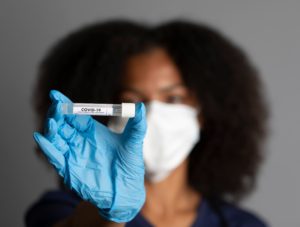 other minority communities.
People from racial or ethnic minority backgrounds are more likely to face additional obstacles when trying to access healthcare. This has led to a disproportionate amount of deaths and hospitalizations for the Black community.
How You Can Celebrate Black History Month
There are so many different ways to celebrate Black History Month. One of the easiest is by supporting Black-owned businesses in your community.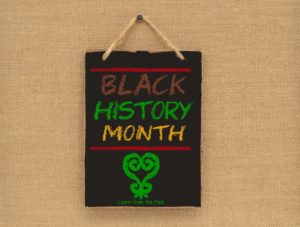 If you're in Des Moines or central Iowa, check out this website to find the store you're looking for: https://www.shopblackdsm.com
Also, you can read up on Black history and accomplishment in the United States. The Innocence Project has released a list of 15 Books to Read this Black History Month.
You can also learn more about Black history in the United States from Iowa native, Nikole Hannah-Jones' award winning '1619 Project.' This historical piece tells the real history of people of African descent in the United States, and the civil rights movement that has led us to where we are today.
Lastly, you can read more here on Potluck every Friday from columnist and President of Iowa's Legislative Black Caucus, State Representative Ruth Ann Gaines. She writes on diversity, equity, and how we can keep Iowa an accepting place for every one.
However you celebrate, we know that Black History Month is just the beginning. We must continue to recognize the work and achievements of the Black community here in Iowa every day. We must continue to fight until we have a society that is just for all.
If you have questions or would like to submit a guest article, please email us at Press@ProgressIowa.org.
All images used on this page are courtesy of CanvaPro®
Copy Link
Link was copied